Online demonstrations of the Atlas toolkit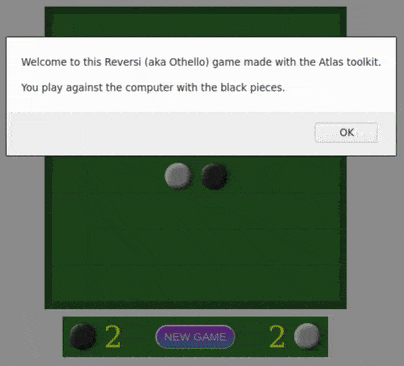 The purpose of online demonstrations is to test the Atlas toolkit and other libraries or software simply by using a web browser, with nothing to install, thanks to Replit, an online IDE. You can even modify the source files or create your own projects.
Once on Replit (click one of the Online demonstrations below button), click on the green run button, choose the demonstration you want to launch, and click the then displayed URL (or copy/paste it in a web browser).
If you are unable to launch an online demo, you can always retrieve the entire repository (see the Installation section), and launch the demonstrations locally.